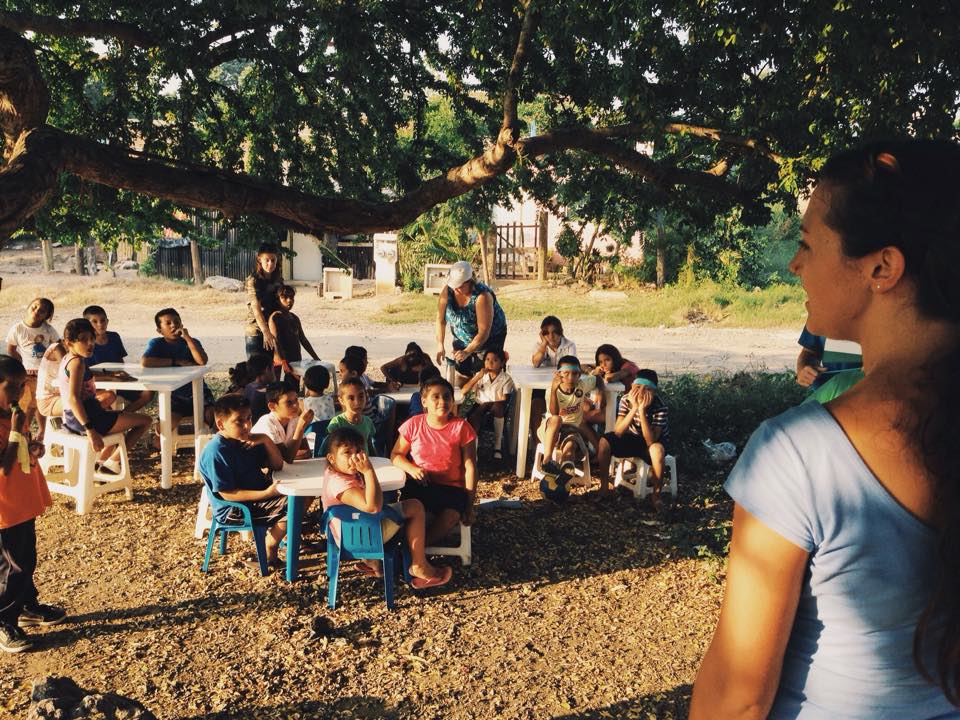 We arrived at Homework Club as is our normal routine on thursday. It's a hot day. The kids are running to greet us. The sun is beating down. We get the kids organized and working on their different subjects like English, Math, Writing, and Reading. The homework club has started. We've been coming to the community of Monte Bello for about 6 months now and have made a pretty good name for ourselves among the people.
As I was walking around helping the kids get started on their work, I saw a man walking towards our group. I had never seen him before. I approached him and asked him if there was something he needed. He replied quickly, "I need to learn from you." It's not unusual for us to have adults ask us to help them learn more english so I asked him if that's what he needed, "No, but I need to learn from you." Then he asked a question that took me back, "You're the God people, right?" a bit confused as to what he needed and assuming there were problems because of a language barrier I told him in my broken spanish that I would get my friend who is fluent and she would talk to him. So I went to her and explained. She helped me get the kids organized and back to their assignments and she went to talk with him. I looked over at their conversation every couple minutes to make sure everything was going okay and I looked over a final time to see her praying with him. I was a little curious but went back to helping with the kids.
Later that evening as we all sat around discussing the ministry she said, "A guy got saved today!" She went on to tell me that when she approached him he was asking if we were chirstians. Then he asked about what we had that was different than everyone else, and said he wanted to be a part of it. He wanted to help with our ministry so that he could learn from us by working with us. He had been going through some rough stuff in his life and he felt like he needed to come talk to us at the Homework Club and under a tree, in the heat of the day still in his work uniform, God met him.
Sometimes evangelism seeks us out. We don't realize that serving God can lead people to want what we have. The joy that comes from serving the Lord overflows from us. The healing power of God can flow out of us, and other people desire that; and that is all beautiful.
For more blogs like this one check out the links below!
The Ministries of YWAM Mazatlan!
15 MORE Reasons you should do your YWAM DTS in Mazatlan [Photoblog]