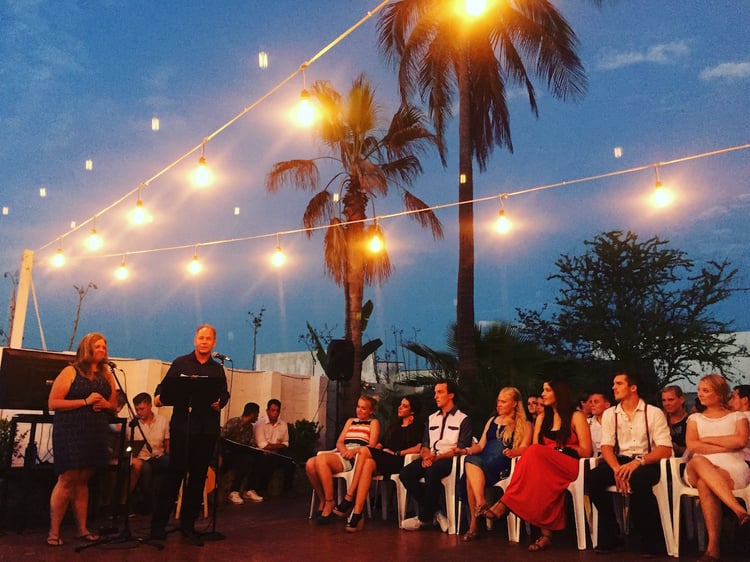 Dear YWAM Mazatlan,
I have a lot to say to you... a lot to express. It's hard to even begin to describe the ways that you've changed me, the ways you've impacted my life.
I guess I should start by expressing my gratitude. YWAM Mazatlan, thank you for these past five months that you've taken me in and nurtured me. This has been such a beautiful, special time in my life that I would not trade for the world; and it wouldn't have been the same without you.
Thank you for the staff, the people who came alongside of me during this time. They challenged me, pushed me, told me things I didn't want to hear but so desperately needed to. They corrected me, loved me, and most importantly pointed me to Christ. Thank you for the people who ran my school, who spent the time and energy to make this experience the best it possibly could be. Thank you for the little things, for the hugs, the prayers, the letters, the affirmations. Thank you for giving me room to grow and find out who I am.
Thank you for my classmates. The thirty three strangers I met five months ago that are now my family. I can't imagine not having them be part of my life. Thank you for changing me, for coming on this journey with me. Thank you for letting me be messy and loving me through my tears. Each one of you have impacted my life in such a unique way. I'll never forget you. Thank you for letting me learn what being myself really is. Thank you for loving me for who I really am. And thank you for showing me your true selves. I know that I've made long friendships.
Thank you to my home. Our base is a beautiful one, right across from the ocean and walking distance to some of the best Mexican food I've ever had. Thank you for the bed, for the food, for the comfort of a home. I'll miss waking up and seeing your beautiful view. I'll miss hearing the meal bell ring. I'll miss the sunrises and sunsets on the roof top each day. I'll miss the malecon. I'll even miss community living. Thank you for being so beautiful.
Thank you to my school. Coming here to do a YWAM DTS was one of the best decisions I've made in my life. Lecture phase was incredible. Thank you for having the most incredible set of teachers come in to pour into my life. I learned so much during this time about God and about myself. Thank you for giving me the environment I needed to grow. And thank you for outreach. This is where I really learned a lot about how to apply everything I learned in lecture phase. Thank you for taking me around the beautiful country of Mexico to six different cities, all of which I fell in love with. Thank you for allowing me to experience love, pain, and heartache for the sake of the gospel; for allowing me to see people healed by the power of Jesus and people coming to salvation.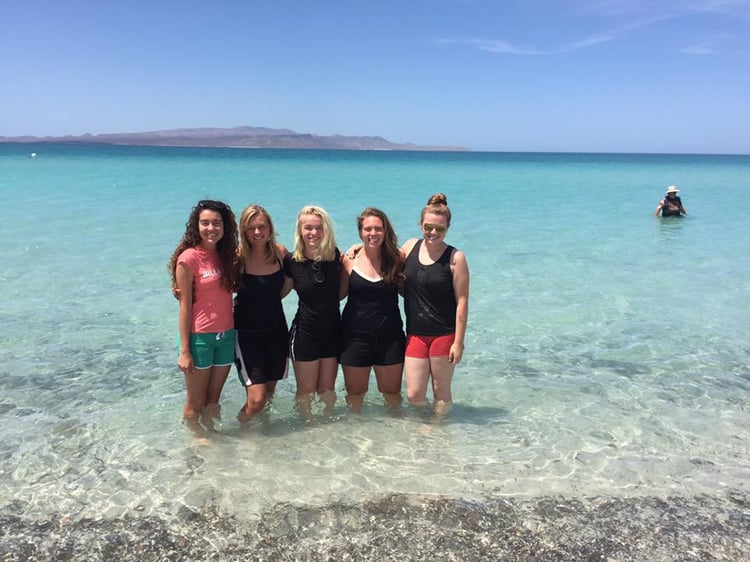 YWAM Mazatlan, thank you for being exactly what I needed.
I really cannot tell you what it feels like to leave you, not knowing when or if I'll return. It's bitter sweet, but I have to say I'm content going back home. The bitter, however, is so very bitter. I'm going to miss you so much. But I am content because I know that my time with you was so well spent. I don't have regrets, and I don't feel like I've missed something. YWAM Mazatlan you've done exactly what God wanted you to do in my life these past five months; you've changed me.
All of these thanks could also be written to my Heavenly Father, and I do thank Him, constantly, for all that I thanked you for. I believe that you've been so lead by the spirit that you've allowed Christ to be the leader of this place. Like I said before, you've changed me but the reason I was changed was because you stepped out of the way and allowed Christ to transform me.
I love you YWAM Mazatlan.
Love, Emily Prott
"Bruised, Utterly" - YWAM Outreach - Lesvos, Greece
16 reasons why you should do your YWAM DTS in Mazatlan, Mexico
Leave your info here to find out more about DTS: