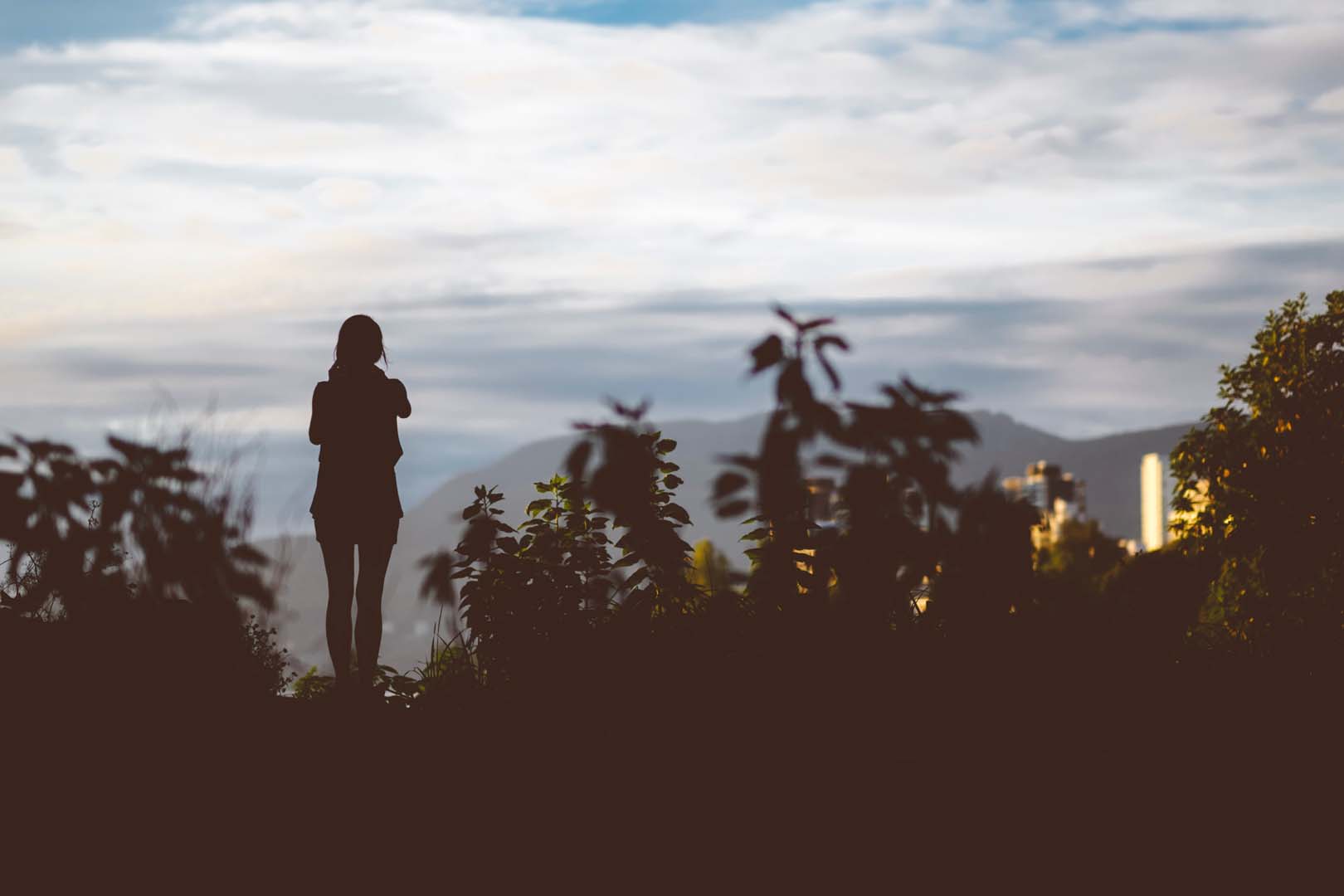 Throughout my life, I have had a natural-born desire to engage in things that intrigue me; I am curious to learn new skills, travel to unknown places, and do things that change the world. But as I look back, I tend to step back and become apathetic as soon as I was asked to commit. Right at the moment when my free time and my go-with-the-flow attitude was compromised, I found myself running towards the next new thing. Am I the only one who gets a mucky feeling when I'm asked to do something long-term, something new, something unfamiliar? My attitude towards my opportunities is like scrolling through a news feed; what will improve me? What can I easily add to my inventory, without having to commit? We are the generation of 10 second Instagram stories, micro-blogs, and minute long videos. Media feeds our culture's A.D.D., teaching our attention span and commitment to be low.
The great contrast is, God's character is for commitment. It's for trust. We can be prone to leaving things once they prove difficult, but God is looking for His sons and daughters to partner with. I know my own arrogance steps in the way, because when God asks me to commit, I become selfish of what I have to give. I begin to count my unworthiness, my inability, my inferiority. But really, I have my whole life to give. Don't let commitment be a barrier, when there's so much good that can come from it.
Commitment can bring life long, transformational change.
It's only when you dedicate your time to something, that you will see and experience wild change. A change that is monumental and foundational for a life with Christ. Change that consists of freedom in all areas of your life, clarification of His plans for you, and intimacy with He who loves you deepest. He wants to walk with you, and build a relationship with you, but a relationship takes time and effort. It takes sacrifice, which may seem difficult to make, but, in the long run, allows you to receive so much more than what you had to lay down. God is a God of multiplication and restoration.
May the Lord, the God of your ancestors, increase you a thousand times and bless you as he has promised!
Deuteronomy 1:11
God never breaks His promises.
Jesus calls for committed servants.
"Therefore I urge you, brethren, by the mercies of God, to present your bodies a living and holy sacrifice, acceptable to God, which is your spiritual service of worship. And do not be conformed to this world, but be transformed by the renewing of your mind, so that you may prove what the will of God is, that which is good and acceptable and perfect."
Romans 12:1-2
God wants you. He wants all of you. God could easily complete His mission without you, BUT He chooses not to. He chooses to wait for you, to call for you, and He'll wait for you to join Him in His plans. The Kingdom work is a family business, remember that. God chooses to do it with His kids. When we surrender and truly let God take control, He will trust us with so much. He trusts us to bring the Good News to every tribe, every tongue, and every nation. God wants to transform your heart, and bring you to the nations to impact others and transform their own hearts, but that takes dedication. We've got a big job ahead of us, but with God, He makes commitment simple.
The fear of missing out doesn't exist in the Kingdom of God.
What about that job? This opportunity? That boy or girl? What if I miss out? There are going to be so many things that will beg you to stay home, to stay comfortable and to make you feel like you'll be missing out if you go where God calls you to. But trust me, you won't be missing out! When you follow His voice, He'll open doors you could've never imagined. He'll take you further and deeper than you ever thought possible. He will take you on the wildest adventures, and grant your deepest desires. Don't miss out on what God, the creator of all things good, has for you. Let the fear of missing out on eternal treasures weigh bigger than the fear of the temporary.

Check out these blogs!