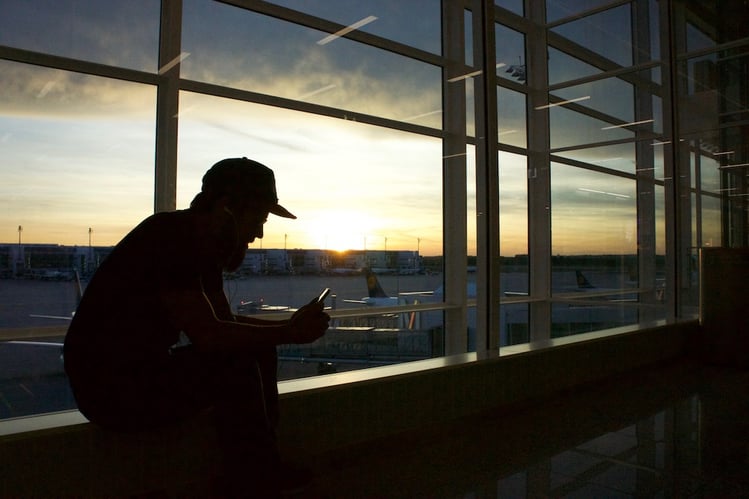 You just sent your application in, you just inquired, or maybe you even bought a one way flight to Mazatlan. Then fear sets in. You question, "Man, did God really tell me to do this? Maybe this isn't for me. Maybe God wants something else." Have these questions and doubts plagued your thoughts? Because they have definitely plagued mine.
It was earlier last year when I sent in my application to join staff here at YWAM Mazatlan. I wrote my application three times and each time I sent it, all my well thought-out answers were immediately deleted! After the third time, I lost it. I questioned everything that the Lord had said. Anxiety and fear consumed me; I felt like God had abandoned me. With tears running down my face I yelled, "GOD, WHERE ARE YOU?" hoping for a visible sign in the sky or to hear the audible voice of God telling me what to do, but neither of those happened. Was this a sign that I wasn't supposed to go? Maybe I had misheard God or maybe God doesn't even speak at all. Maybe I should stay home, go to university, or get a job.
Once my tears had subsided, I didn't hear a loud, bold voice. I heard the tiniest whisper saying, "Remember what I first said. Remember what I promised you." In that, I found strength and boldness to continue in what God had originally said: to return to YWAM. Every promise that God had spoken into my life, every truth that the enemy tried to hide, was and is being fulfilled in God's perfect timing. Throughout this experience of fear and doubt, God revealed so much to me, and I want to share it with you because I never want, and God never wants, fear to run your life.
God will never use fear to reveal his plan, only the enemy does that.
God is not fear, anxiety, abandonment, or depression. He is the conquerer of it. Those elements do not exist within his character, therefore He would not use them to show you His plan. It's when we take a step towards Him that the enemy will attack. And he will, because the enemy knows that if you go, you will only grow closer to the Lord, and he hates that. So, as you strive forth towards a DTS, be prepared! You are seeking the Lord and the enemy will do whatever he can to stop you. Which means that when you purchase that flight, or submit that application, fear might make an appearance in your heart. But stand firm. STAND FIRM! Fear is not from the Lord, but a weapon of the enemy. The enemy has no authority over your heart, so fight against that fear!
Ask for confirmation(s).
God is a father who loves telling His plans to His children. Kingdom work is family work. He loves to involve his children in what He wants to do. So ask Him! It's okay to say, "God, if this is what you want, confirm it." Ask Him for two or three confirmations, however, if after the tenth confirmation you're still hesitating, you need to get over yourself and just GO! God is faithful to speak when we seek and pursue Him, but He might not reveal His plans in the way you expected. Be open to however God wants to speak, even if it's in a way you've never experienced before. Once confirmed, put your trust in that, for God is looking for trustworthy servants who are willing to carry his love to the nations.
Remember what He has said.
"My sheep listen to my voice; I know them, and they follow me."
John 10:27
God knows you. When fear strikes, remember His voice. He is the only one whose voice holds authority, because He created you, He breathed life into you. He will come, maybe not in a thunderous voice, but in a whisper. If He told you 5 years ago or 5 days ago that you were to do missions work, that is His promise to you. God's promises do not have an expiration date and He wants to fulfill them in your life.
But finally, you must jump!
Somewhere throughout this journey, you've gotta jump. Maybe you're worried that you won't have all the money, or what your friends will think, or that you aren't prepared enough for missions; those things can grip you, but don't let them! Jump. Even when you're scared, because God is so much bigger than all your fear. Jump. Because God will never let you fall; He is the provider, encourager, and sustainer. Jump. Because this might be the first time in your life that you get to really follow your heart, to travel, to meet people from all over the world, to learn a new language, to experience new things, and above all abandon everything to the Lord. Because when you do, your capacity to love and be loved grows. You will experience the depths of His heart in a way you never have before. You will understand His purpose for your life which He has created specifically for you! If you let Him, God will take you on the wildest journey of your life. He'll show you some of the most beautiful things you've ever seen and you'll never be the same. But, first you've got to answer one question: are you willing? Are you willing to leave your comfort zone to experience a radical lifestyle with Jesus? Are you willing to go to people and places where the gospel has never gone before and share the love of Jesus? How far are you willing to go to pursue Him? Will you take that step of faith into the unknown and learn to walk by faith? God is waiting for you to answer the call. Will you say, "Here I am, send me"?
Will you jump?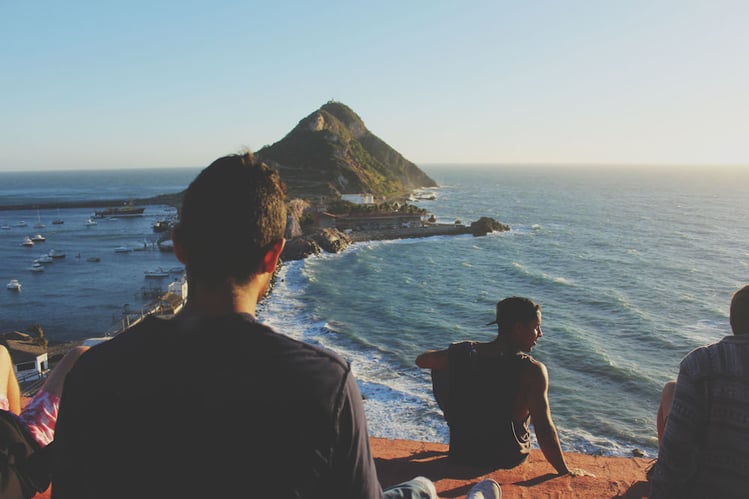 3 Ways to jump-start your YWAM DTS fundraising
16 reasons why you should do your YWAM DTS in Mazatlan, Mexico
Sign up now: