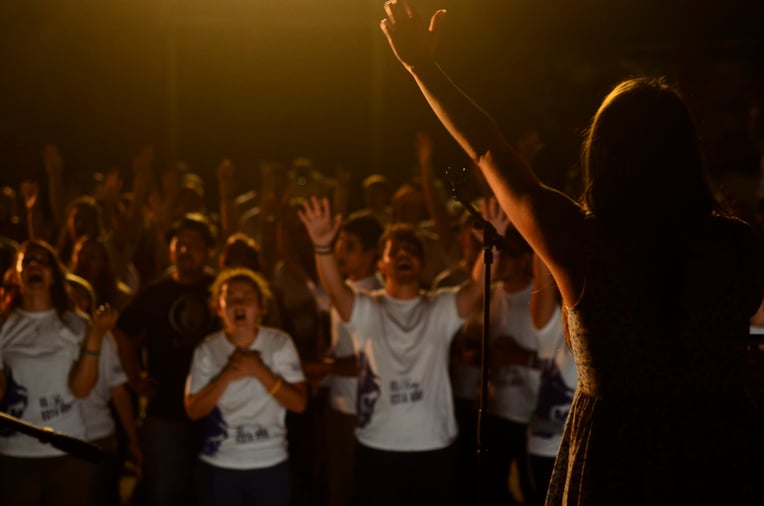 When I was first considering doing my YWAM DTS, I wasn't really sure why I wanted to go or what I wanted to accomplish. I used your average phrase, "I want to grow closer to God." Now, don't misunderstand me, deepening your relationship with God is important and vital and should definitely be on your list of reasons for coming to do DTS (and I assure you, you will grow closer to God). However, it's also important to understand a few of the ways you are actually going to grow as a person and with the Lord on this journey.
So, let's talk about some specific things that you should have in mind to grab onto if you come to do your DTS.
First off, remember that if you do a DTS, you are entering into a journey with other people, and not only that but with people from all over the world! Community is one of the key things that God uses to transform us and give us a bigger picture of who He is. You are going to learn that kingdom culture is what we're pursuing, and that God brought your group of DTS students together to help shape each one of you. With that in mind, one of the best things for you to understand is how to live and work with people from every culture.
One of my favorite parts about YWAM is the fact that you are with people all the time. People who are going to encourage you, test your patience, strengthen your love, and really help you gain God's heart for others. This aspect of DTS is going to stretch and grow you more than anything else!
This is a great verse to remember while living in community, "
A new commandment I give to you, that you love one another: just as I have loved you, you also are to love one another. By this all people will know that you are my disciples, if you have love for one another." (John 13:34-35)
Are you ready to take the risk and open yourself up to people ? Maybe you're a really shy person, maybe you're not used to being open or real, or maybe you've always been the center of your world. God wants to use you to speak to other people, and He's going to other people to impact and speak into your life. Are you willing to let people be a part of you growing closer to God?
Listen and appreciate the wisdom you are priveleged enough to hear.
When you're in DTS you're constantly being taught and challenged to grow. Allow yourself to learn. Take notes. Put into practice the things that you're learning. This is another way that you will begin to walk closer with God. God has called you to do a DTS during this time, with specific teachers for specific topics. There is so much wisdom to glean from classes and time with your leaders, and there will be many deep things the Lord wants to speak through them. So don't miss out! Have open ears and a willing heart to take in what you are learning and let God teach you and speak through it.
One last thing, don't get caught in the past.
DTS is about becoming a new creation. Don't be held back by who you were. On this journey in DTS, God is going to do so many new things. He's going to restore. He's going to heal. He's going to give you freedom. Know that you don't have to live in the shadow of your past; allow the Lord to mold you! It's exciting and it's freeing to be transformed by God, and the only way that you will be able to keep walking forward to know Him more intimately, is by letting go of who you were before. Because God is speaking to who you are now so that you can become all that He created you to be.
For more blogs click on one of the links below: