Here I sit once again after a year. It's so peaceful and quiet today…it's hard to believe that a year ago I sat in this very spot as the ground shook and fear filled the air. It was a day that changed so many lives, including mine.
---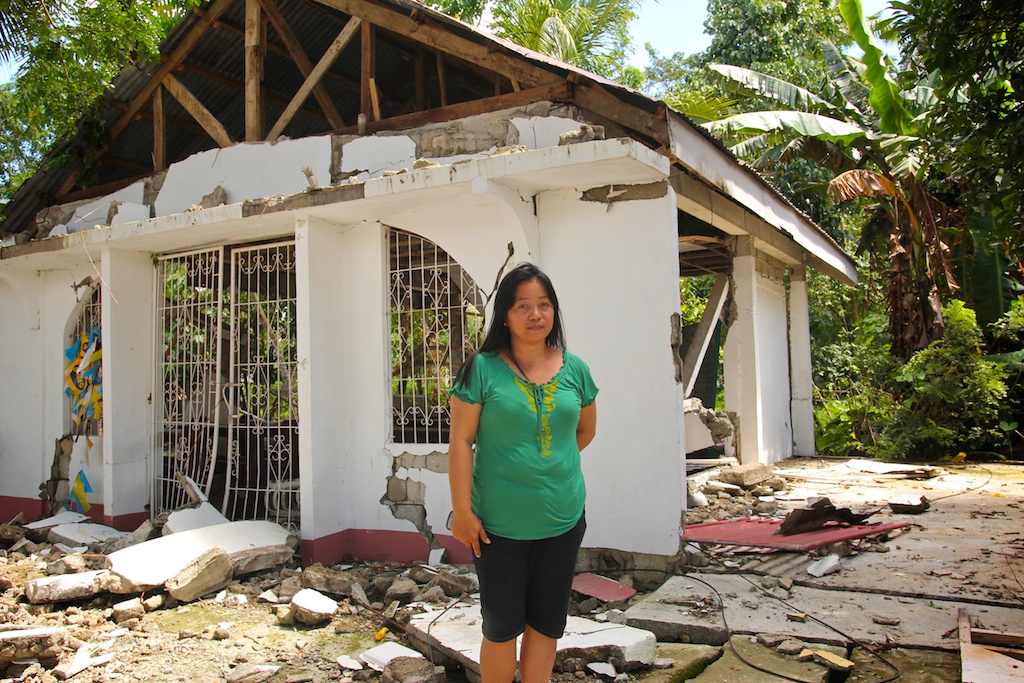 The day that changed everything
I was in Cebu co-leading a YWAM DTS outreach team from Mazatlán, México when the 7.4 earthquake hit the neighboring island. As some of us were praying outside that morning the rumble began, like a monster garbage truck was approaching, then slowly the earth began to shake harder and harder, faster and faster. I could actually see the ground moving, like something was trying to break through from underneath the surface. After a moment I realized that we were experiencing a real, intense earthquake, and I ran up the stairs to the 3rd floor where all my students were. All I could think was, "I need to get everyone outside in case the building collapses." As we ran down the stairs and everyone else on base began to emerge, slowly the rumble grew subsided and eventually stopped. We all gathered on the basketball court as some of the guys went to assess the damage. Some people were crying, others were still in shock, and a few of us kicked into action and we began to pray. We prayed against the spirit of fear that was trying so hard to invade all of our lives and the lives of every other person who had just experienced this traumatizing event; we prayed that God would comfort those who had just lost their homes or loved ones; we prayed that God would use us to bring hope and light into these people's lives….and He did.


That was the day that changed my life
That was a day that so deeply connected my heart to the Filipino people that I couldn't imagine living apart from them. That was the day an idea was born…maybe God was calling me to these people, to this place, to this base to serve Him in a totally new place, in a totally new way. And now here I am on staff at YWAM Cebu, in the very place I sat one year ago. It's crazy to think back on how much has happened over this past year, in my own life, and in this nation. Between the earthquake and the super typhoon Yolanda that hit a couple weeks afterward, this region of the Philippines was devastated and changed forever. Today the relief efforts continue. You can still see cracked walls and homes that haven't been rebuilt yet. The earthquake might have happened a year ago, but the effects of it are still seen every day. How does a nation recover after such devastation? Homes are being rebuilt, walls repaired, ceiling fixed, but the trauma is still very real for many people. October 15, 2013 is a day that will never be forgotten here. Let's not let it be forgotten elsewhere either.
Check out a video made by our Media DTS here:
Cebu Earthquake (Final) from Hobbs Ohana on Vimeo.
---