There are many things that growing up we have misconceptions about in church, like, "If you don't fold your hands when praying God won't hear your prayers!" Or that Adam and Eve were always conveniently covered by leaves. The problem that we face is that when we get older things don't change, (even though we think they do).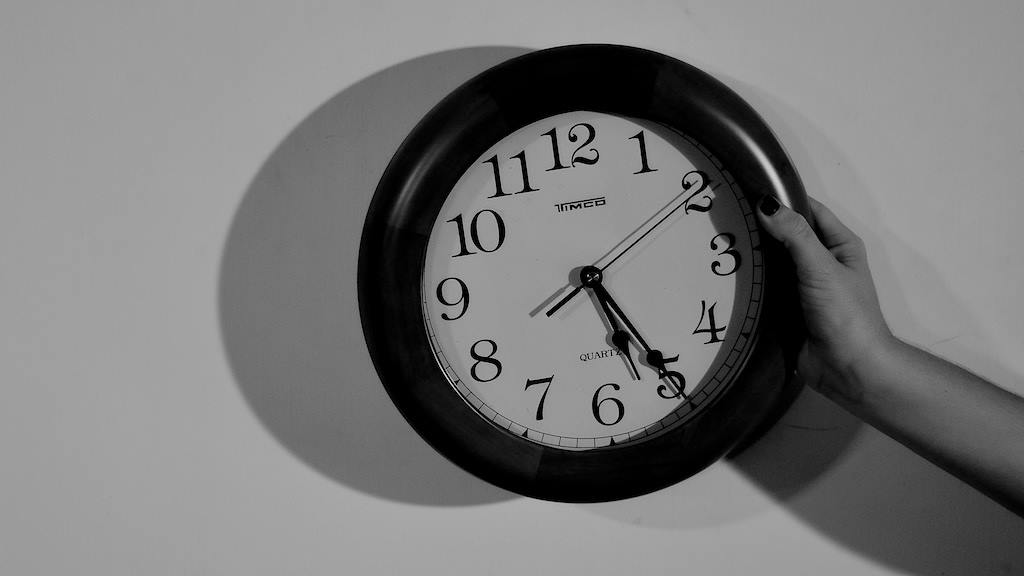 So what's the misconception that I'm talking about? That God leads when we are ready to let Him. Let's list differences between you and God:
He's all powerful. (I don't remember ever being able to part the Red Sea)

He Created the entire universe and everything in it. (I struggle to make my bed let alone a universe)

He's omnipresent. (Yep...Pretty sure I'm only sitting at this keyboard)

He's all knowing. (Even the number of hairs on your head)

He has perfect timing. (The ram was there just in time for Isaac to not be sacrificed)
See, God knows it all. You and I, we don't. So why do we tell God, "Oh, I'll do it next year" or "Yeah God, let me just wait and see if my boss gives me a raise! Then I'll let you know if I will do what you want". We need to realize that:
God's calling comes at the perfect time to fulfill his purpose every time.
I get it, sometimes that's super inconvenient for us. Our comfort level has nothing to do with God's timing though. I missed 3 of my favorite artists concerts in my city because I'm in Mazatlán, Mexico doing a YWAM DTS learning about Jesus...but wait...I'm in Mazatlán, Mexico learning about Jesus. I'm 18 years old, I didn't go to college right out of high school and regardless of what the media and all of your teachers are probably telling you, I'm alive. Not to mention I'm also having the time of my life, building relationships, learning a second language and learning skills that will improve the probability of me having a career at home. Because unlike every other time in my life when God spoke to me, I listened this time and He is pouring His love out on me in ways that I didn't believe were possible.
So what's the point of me saying all this? That God's timing is better than yours. When God speaks, follow those instructions when He tells you, because tomorrow might be too late to fulfill His purpose the way He intended. He was nice enough to give you life, food, a family, friends, and the ability to read this blog. So give Him your obedience. Growing up my Dad always said, "The definition of obedience is, doing EXACTLY what you're told, RIGHT AWAY, with a happy spirit." Obey your Daddy. He loves you.
Esther 4:14 "Who knows if perhaps you were made for such a time as this."
---
---