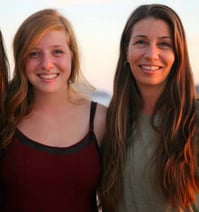 Is a Gap Year really worth it? We often get emails and phone calls from parents who are wondering whether or not a YWAM DTS is right for their child right after high school. But, I think they should be looking into college, not missions! Is it safe? What is a DTS even about? Those are some of the concerns that we get from parents who are just trying to make sure that their kid is making the right decision. We've decided to put your fears to rest by interviewing a daughter, Micah, who went off to DTS last January, and her mother, Heather, who had some questions and concerns when she was about to leave for DTS and take a Gap Year after high school.
Heather, what had you hoped Micah would do after high school?
H: I really wanted her to work during the summer and start school in the Fall, either at community college or university. I wanted her to pursue higher education.
Micah, what was it that made you eventually choose a YWAM DTS?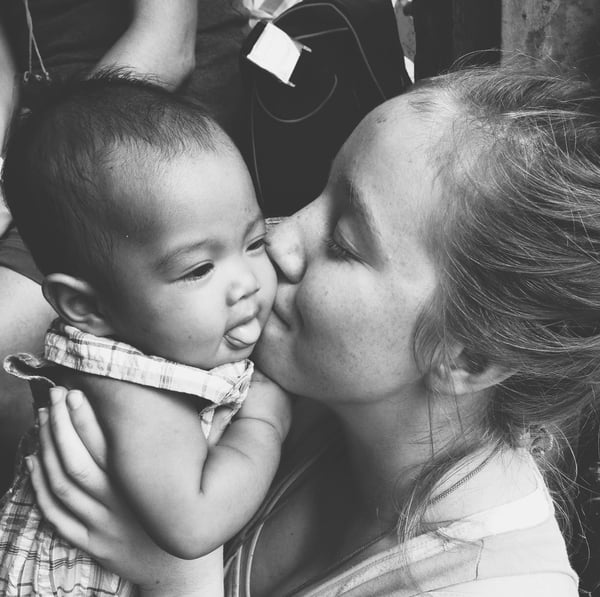 M: I knew that I wanted to get my relationship with God back on track and so I started researching DTS's right along with colleges. I'm a pretty passionate person—justice issues, poverty, lack of health care—those are all things that ignite me to want to step out and do something. I also knew that I wanted to travel post-high school. DTS seemed like the perfect way to combine these three things—my longing to travel, my passion for the poor and the hurting, and my desire for a refreshed relationship with God.
Heather, what was going through your head when she told you that she wanted to do a DTS?
H: I was very excited, but I still wanted to look into it with her. We researched DTS together and the more we looked the more I realized that it could be a good break from school and I felt like it would be a good chance for her to grow in her walk with the Lord.
What was the hardest thing you faced before she left for DTS?
H: The hardest thing that I faced as a parent was preparing myself to let her go. It wouldn't matter if she was going to DTS or off to school, anytime the child leaves, it's hard. But I think it was easier because I knew that she was going to be received by a great Christian community, so I had peace there.
What was the best thing—for both of you—about being on DTS?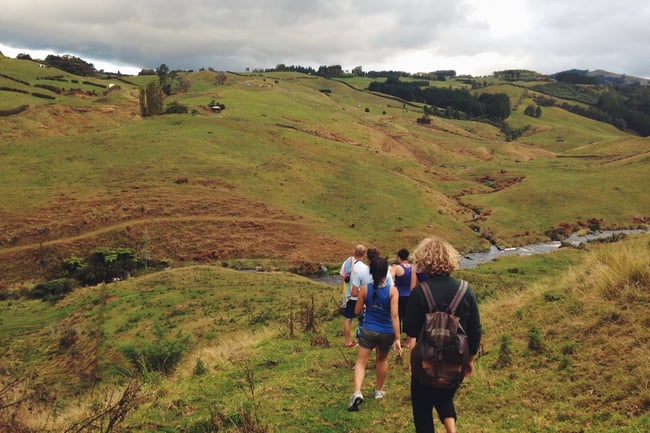 M: I loved every minute of it. I loved being in a new place, getting to sit in lectures and have my mind blown by amazing speakers. I loved the freedom that I was receiving. Every day was something new and fresh.
H: For me, it was the little snippets that I would get into her DTS experience that showed me that God was moving in a powerful way in her life. This came through the blogs that she would write or the updates that she would send out. I could see that her faith was becoming her own, and that she was experiencing God in a whole new way. She was out of her comfort zone and I think that pushed her into God a lot more because I couldn't swoop in and help her or make things easier. That was the best thing.
What are the benefits you've seen from her going off to a DTS?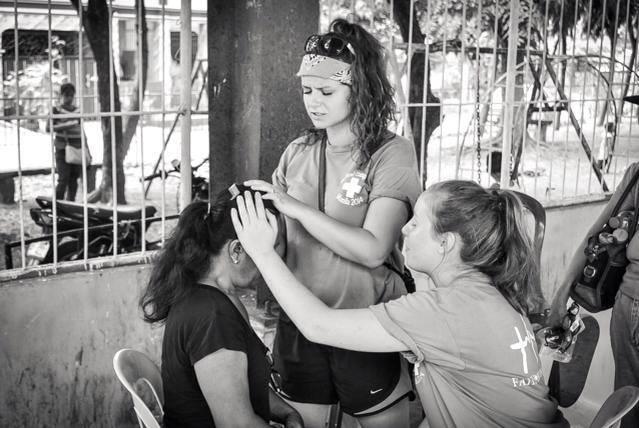 H: She now has a much stronger faith and belief in God, a new growth and maturity in her life. There's also a new confidence in that I think comes from being able to experience life on your own. She left DTS with a new vision for her life, secure in her identity. I'd say she even has a new love for her family, because sometimes it's the whole 'distance makes the heart go fonder', and I can see that she truly appreciate what she has now.
Would you recommend a DTS to other high school kids?
H: Yes, undoubtedly. I don't think that high schoolers should have the pressure of choosing a major or picking the course of their life without tasting what's out there in the world, what God has for them. It's easy to think that 5 months is so long, but really, it's 5 months of sowing into their future. So having your 18 or 19-year-old do a DTS and go figure out who they are, who God wants them to be—it sets them up for success.
What's your advice to other parents with kids who want to go to DTS?
H: Listen to your kids, find out the reason why they'd like to go, and then research with them, support them in that, because a DTS is not going to be harmful to them. A Gap Year might just be the break they need to clear their head from school and really come out with a plan for their lives. I researched right along with my daughter and I wanted to know where she was interested and why she was interested. Most YWAM bases love talking to parents and answering questions, but it all comes down to how much the parents want to get involved.
We hope that this helps reassure you in your child's desire to do a YWAM DTS. Please, if you have any questions or worries, don't hesitate to ask us! We love talking with parents, whether by phone or email, and answering questions about YWAM, DTS and the benefits of a Gap Year in detail. Our desire is that parents feel at ease sending their kids to do a DTS.
3 reasons to consider doing a Gap Year
15 reasons why you should do your YWAM DTS in Mazatlan