One of the places where my passions intersect is between the ocean and missions. My love for surfing and my passion for the isolated people in the surfable nations of the world have a long standing relationship. I grew up in Hawaii, the surfing capital of the world, and in terms of geography, one of the most isolated places on earth. Surf culture as I knew it, was all about the search. As a kid I saw beautiful images of remote surf destinations in island nations like Indonesia and we were contantly looking for perfect uncrowded waves to surf. From a young age, I knew there was more to it than just epic waves in remote locations. So, here are a few of the ways surfing has inspired my passion for the isolated and why it still does to this day.
Surf Culture
As long as I can remember surf brands have always tried to sell adventure with slogans like, "You'll never know unless you go" along with images of perfect waves and their isolated backdrops.Being from Hawaii, a part of me always wanted to get off the rock, set off on an adventure, and find a wave that's never been ridden.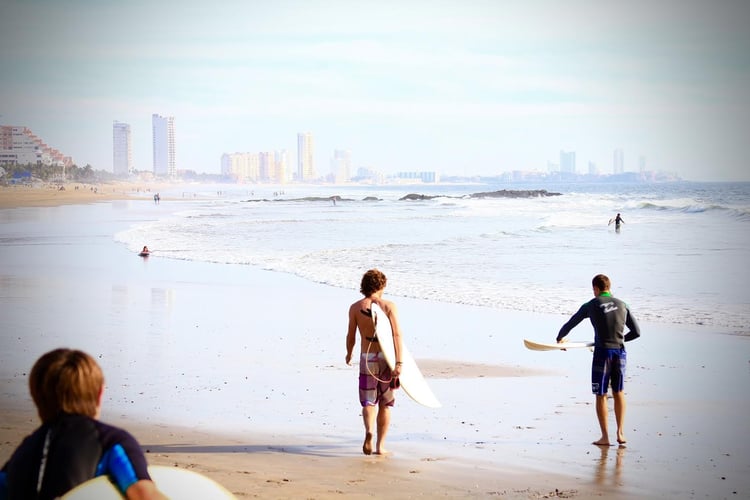 While in Mr. Thorpe's 7th grade class I remember watching Endless Summer (A classic surf film) for the first time. That was a game changer for me. All of a sudden I was filled with this desire to find that place that no one had ever surfed and realizing that there were actually waves in crazy places like Africa.
The merging of my passion and my calling
For years I would pick up a surf mag or watch a surf film and see these incredible settings for the perfect surf trip. As I got more in-tune with God's heart for the nations, I started to look at those backdrops differently. The Mentawi's Islands in Indonesia don't just have good waves, they also have extremely remote and unreached indigenous tribes. For years I dreamed of getting on a boat, surfing around Indonesia, and taking the Gospel to the unreached tribes on the islands. The fact that people of those islands could be head-hunting or potentially less than friendly only seemed to fuel my desire to go. I wanted adventure, but I wanted to do it God's way. Here's just three examples of how people are doing this:
Surfers for missions
I was in college the first time I heard about Surfers for Missions International. It was a YWAM ministry, focused on training surfers to go to people in the unreached surfable nations of the world. The entire ministry was based on a very simple premise... Surfers are willing to go anywhere, eat anything, sleep in their board bag if necessary and risk Malaria just to find a that one good wave. Now, imagine what it would be like if surfers could be trained as missionaries. Many unreached and isolated people in the world have world class surf breaks within walking distance.
Waves for water
I came across Waves for Water in 2010 and I saw surfers going not just to surf the beautiful and perfectly set up remote surf spots, but also making a difference in the lives of the people who inhabited those areas.
Surfing the Nations
In 2014, Surfing the Nations was invited to North Korea to introduce the sport of surfing. In terms of reaching the isolated, the people of North Korea don't get much more isolated. What I love about Surfing the Nations is how through the sport of surfing, we can see doors open into a country that can seem almost impossible to make progress into.
What fuels you?
Surfing has inspired my passion for the isolated, but what is it that inspires you? Why do you want to become a missionary or who do you want to reach? You may have a sense of adventure and you just want to hike into the Himalayas to find an unreached people group... or maybe being able to creatively tell people's stories motivates you. Whatever God calls you to do, do it, and do it passionately.
For more blogs check out the links below!
10 Reasons You Should Come to YWAM Mazatlan: Surf Edition
5 Things You May Not Know About YWAM Ships