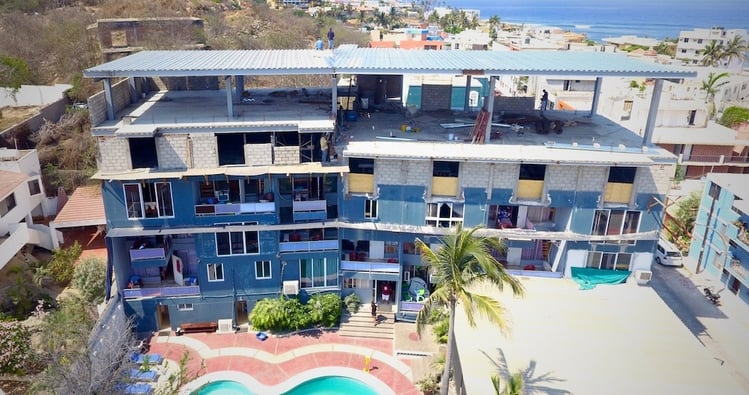 As most of you know, we have started the beautiful task of expanding our building. God has been exponentially growing our number of students and staff on the base over the past months, and in order to accommodate the growth and be able to mobilize more people into missions here in Mazatlan, we've started expanding our building!
Local contractors have been hard at work building the bulk of the structure, but we have also had many wonderful volunteers come from the USA and other parts of Mexico to help out. The builders have added steel beams, cement walls, and flooring on the new levels of the base, as well as an elevator shaft that will go from the bottom floor to the top.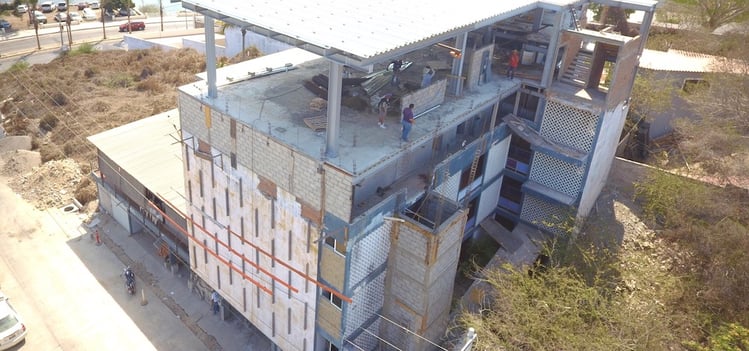 We have had 3 groups of volunteers come to help us so far: YWAM Durango, Calvary Chapel Viera, and Calvary Chapel Melbourne. These teams have helped add physical structure to our spiritual vision of expansion and growth. The majority of the construction has been focused on fitting out the new dorm rooms on the fourth floor with framing, electrical lines and sockets, plumbing, and hanging drywall.

We want to extend a huge thank you to the volunteers who have given their time and energy to help us fulfill the vision of expansion that God has given us. You aren't just building more floors, but rather providing space for people from all over the world to come and encounter Jesus and then be sent to the nations! More and more people are being mobilized into missions every year around the globe, and your work here at YWAM Mazatlan is making that possible. Lives are being changed because of your obedience and service. Thank you again for all of your help!
Interested in being a part of it? Volunteer, donate, bring a team, you name it! We'd love to have you!
YWAM Ships Mazatlan Welcomes the M/V Amazing Grace [Photos + Video]
5 Things You Thought About Becoming a Missionary That Just Aren't True