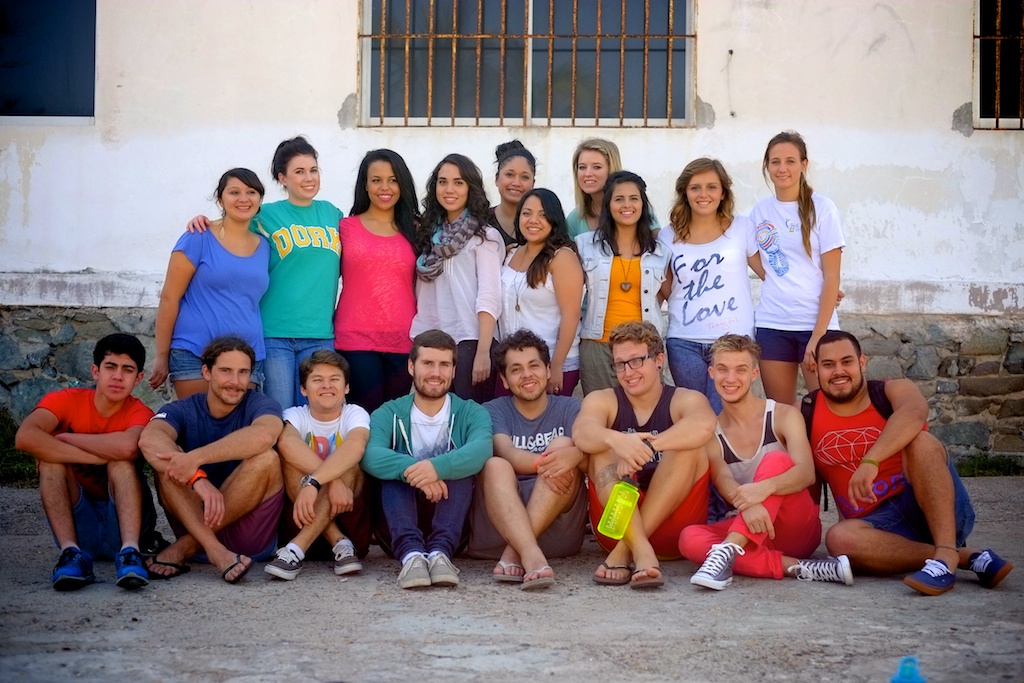 This week we just began a new YWAM DTS (discipleship training school) with 14 students from 6 different countries: USA, Mexico, Canada, New Zealand, Australia and England. It's always an exciting time starting a new school here at YWAM Mazatlan! The first week of DTS is called, Foundations Week. The students get to know what DTS is all about, the values behind it and the things we stand for here at YWAM Mazatlan, as well as what YWAM values internationally.
They are taught on valuing work, serving, communicating, living in community, laying down their rights and what is expected throughout the 6 months of their life they have committed. Throughout the week, YWAM Mazatlan staff and students slowly get to know each other and the students get to explore all the city has to offer: the coffee shops and cafés- like the fun, cool and relaxed atmosphere of Looney Bean with it's amazing frappes and the infamous Carrot Cake to the more quiet, calm Allegro's, with a wide array of menu items for breakfast, lunch and dinner, where the mocha cheesecake is out of this world! The students get acquainted with the boardwalk on the shore of the city, Mazatlán's Malecón, the longest in the world stretching twenty-one kilometers with buildings, hotels, cafés, cliffs, vendors and people for 13 miles (21 kilometers)! They get the taste of fresh squeezed, blended juice from the populated juice stand, Dengue. After the first few weeks, they may find themselves doing quiet times, sitting in silence, waiting on the Lord with their toes dug in the sand on the beach or on the rooftop of the base, away from the noise, where countless others have heard God speak as they watch the city below them.
For the next 3 months this place will be their home. They will live among the Mexican culture, experience the friendliness of the Mazatlecos and feel like family within the community of YWAM Mazatlán. Having an experience of a lifetime and doing it with God! Not only getting to know their surroundings, they are on an adventure to know the one who created them and the beautiful sunsets that paint the sky each evening. The coming weeks, they will grow spiritually, mentally and emotionally as they soak up the wisdom from each class, learning to hear God's voice, laying down their life and serving the Lord. They will become a tight-knit family, walking this journey together, encouraging each other in their relationship with God, praying and fighting for one another. They will develop good, healthy friendships - some that will last a lifetime - as they eat, sleep, travel, laugh and cry together. Having done a DTS myself, I know that it's an experience that will stay with me forever! And it's one that will keep pushing me to pursue God and a growing relationship with Him. Doing a DTS gave me a foundation for my relationship with God practicing daily what it's like to walk with God, knowing who He truly is and being secure in my identity in Him. Getting the opportunity to take that and share it with others...it's priceless.
Read the "5 BENEFITS A YWAM DTS - DISCIPLESHIP TRAINING SCHOOL"
Check out "3 WAYS TO JUMP-START YOUR YWAM DTS FUNDRAISING"