Each time a Discipleship Training School kicks off at the YWAM base in Mazatlan, there is an intersection of cultures as students from a number of different countries come together in Mexico. The September YWAM DTS class is no different.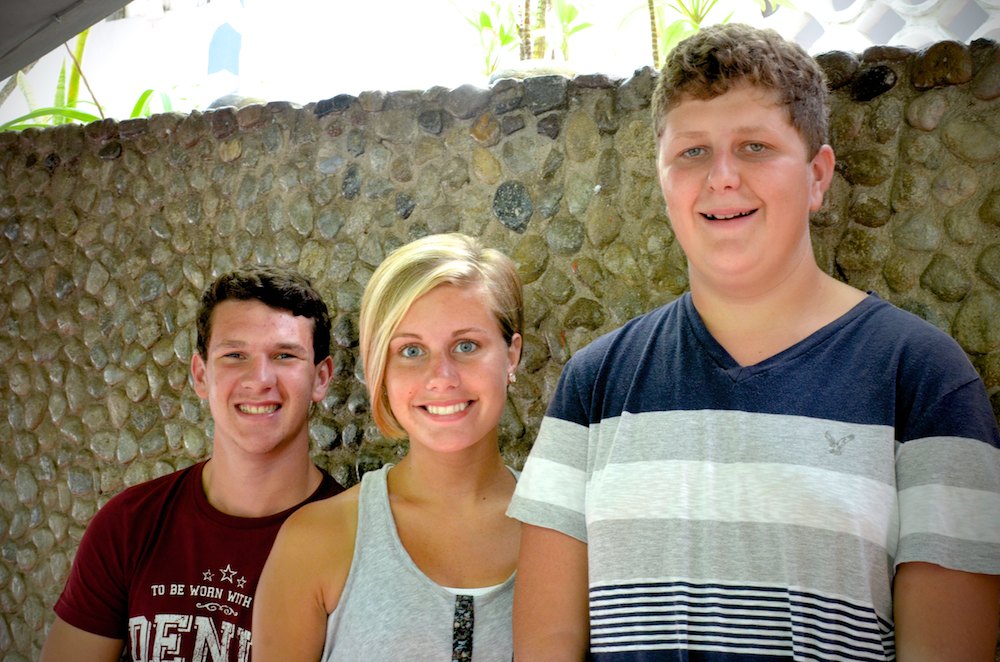 Ruben Beyens, a 19 year old high school graduate from Antwerp in northern Belgium has travelled 5806 miles to be here in Mazatlan. He arrives with the desire to do something that will truly change his life. "I want to be a radical Christian," Ruben says boldly, with an open heart that is wanting to hear how God will speak to him. The Lord has been speaking to him about being a missionary, and with a heart for Africa, he looks forward to learning more about missions and how to tell the world about the Gospel. His warm smile and honesty are refreshing, and yet it's difficult to believe that he had a hard time being himself upon his arrival in Mexico due to a language barrier and a new culture. Yet he is quickly adjusting, making friends and looking forward to doing Bible distribution and evangelism to the locals in Mazatlan. Ruben, full of life and ready to begin ministry, confidently describes how Matthew 28:19 has impacted his decision to attend DTS at WYAM when he says, "I want all people to believe in God. That's my dream."
Meanwhile, Savage, Minnesota resident and recent high school graduate Christine Thomford, is also converging at the base in sunny Mazatlan. Her journey to Mexico began when she began to contemplate what to pursue after high school. She heard about YWAM from a friend, began to pray about the opportunity, and then she once she saw the Mazatlan base website she began to cry, fully knowing that this was the next step for her life. God was speaking to her, that YWAM Mazatlan was the foundation she was searching for. She boarded her first airplane trip to arrive in Mazatlan, and she has been changing ever since, recognizing that God is speaking to her directly, and looking forward to finding her identity in Christ and creating lifelong relationships. "My dreams are nothing compared to His plans," says Christine with a warm mid-Western USA smile. "It's all in God's hands."
Also landing in Mexico is Nova Scotia, Canada resident Mitch Forens, a fun-loving 2013 high school graduate who desires to learn more about God's heart for the poor. He realized that he was drawn to the needy, and wanted to develop even more compassion for the broken. He calmly recounts how he felt peace about attending DTS in Mazatlan, which is about 3400 miles from his home, and how attending the DTS is part of his journey to spiritual maturity. He looks forward to seeing the manifestation of spiritual gifts and experiencing the voice of God. He heard God speak to him for the first time ever in his first week of DTS, and his biggest challenge is being obedient to God. But he still holds onto Proverbs 3:5-6, that he needs to trust God and not lean on his own understanding. Mitch recalls playing soccer with Mexican children on the beach as being one of his first highlights so far, but he looks to the future for so much more, excited that God can work in him here in Mexico.
It's an exciting time as students come together to seek direction for their lives and learn more about what God has in store for them. They may be from different countries and cultures, but God has brought them together at just the right time in coastal Mazatlan, Mexico to pursue His purposes.
(Left to right: Ruben, Christine, Mitch)
3 WAYS TO JUMP-START YOUR YWAM DTS FUNDRAISING