---
Whether you're thinking you might want to become a missionary, about to head off to YWAM DTS, or you're already a full-time missionary, we're getting super practical today and providing you with a fun list of hands-on things that you can do to help make life easier out on the mission field. Enjoy!
---
1. Be adaptable
A missionary's favorite word is flexibility. Be open to climate changes, cultural differences, weird food, unique transportation, and strange languages. As missionaries, we must be adaptable.
2. Change a tire
Picture this: you're driving down a bumpy dirt road, somewhere in Central America, when all of a sudden your tire blows off the wheel. Changing a tire is a crucial skill to have because you never know when it will come in handy.
3. Learn to eat any kind of food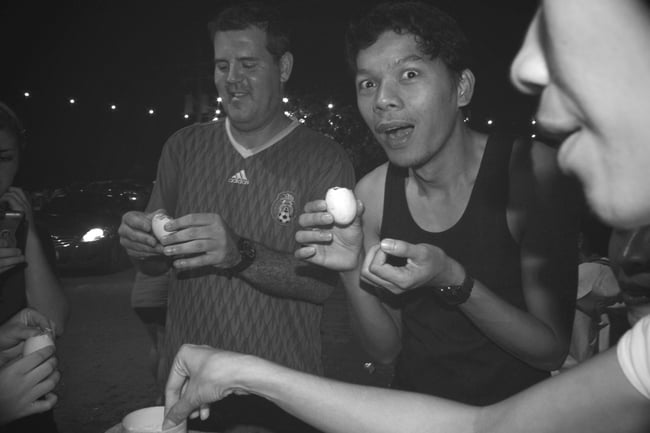 There may come a time when you have to swallow your food, smile at your host, and gush about how delicious it was...even when you secretly have no idea what you just ate. Learn to appreciate how every culture cooks and prepares their meals.
4. Pack efficiently for months at a time
Follow this tutorial that YWAM Newcastle made about how to pack for outreach. It's important to know how to pack only the essential things becasue you never know when you may have to carry everything you own.
5. Choose proper footwear
Be prepared to walk for hours--over mountains, on dirt roads, through the jungle, down bustling city streets--and remember that your feet will feel it! Make sure that you choose appropriate shoes that you can walk in comfortably for long periods of time.
6.
Write a support letter
This is absolutely necessary for everyone--whether you're doing a DTS for the first time or you've been on the mission field for years. Learning how to communicate your financial need across to your friends, family, and peers is absolutely essential if you plan on having enough money to make it through your outreach. Practice editing support letters to help strengthen your writing.
7. Use Internet resources to your advantage
Along with writing support letters, there are many resources available to missionaries to help make fundraising easier. YouCaring and GoFundMe are websites that allow people to donate to you online. PayPal is an easy way to transfer money from one bank account to another. Click here for a tutorial on how to imbed a 'Donate' button onto your blog or website.
8. Travel on anything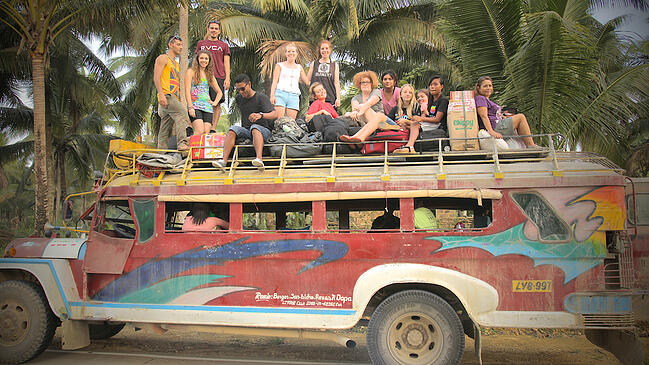 Airplanes, buses, trains, camels, donkeys, boats, cars, taxis, helicopters...anything!
9. Share your testimony in three minutes or less
You don't always get thirty minutes up the front. Keep your story short and sweet...and don't forget that you might need translation!
10. Take decent pictures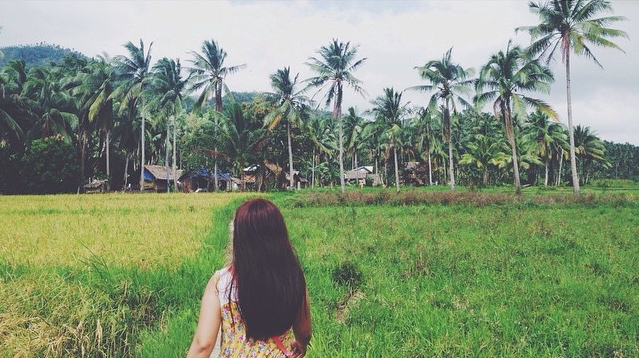 Your friends and family back home will be scrolling through your Instagram and Facebook looking for any updates or pictures from you. Make sure you take some good pictures (even if it's only with your phone) for your parents to show off.
11. Wash your clothes anywhere
In a river, in the bathtub, in a pot over the fire...you get the idea. Washing machines are a luxury very few people in the world have.
12. Integrate into new cultures
Learn their language, eat their food, sleep in their homes, ride their bicycles. Try your hardest to mingle in every way.
13. Cook rice
From Taiwan to Japan to Guatemala to Hawaii...rice is a universal food. Knowing how to make the perfect, fluffy rice will automatically give you an in with the locals. You never know where you will end up and rice might be your only option.
14. Wear different kinds of clothes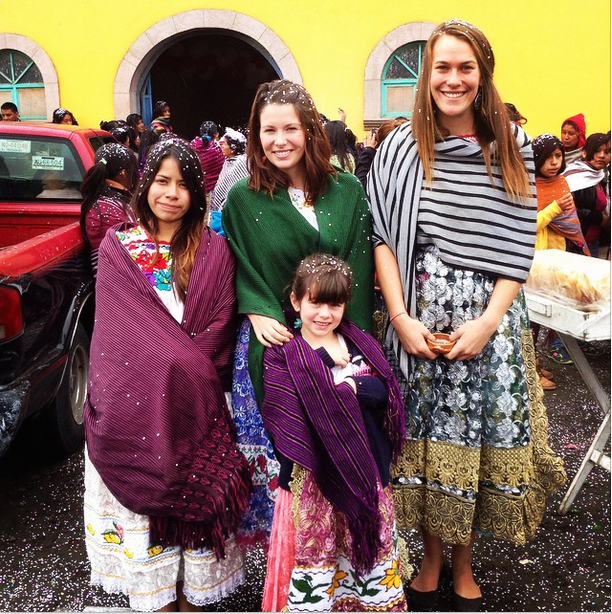 There are few ways to feel more like a local than to wear their traditional dress. Whether it's an Indian sari or the dress from an indigenous group in Mexico, enjoy this cultural experience.
15. Speak at your home church
It's not rare to get an invitation to speak briefly at your Sunday morning service about what you're doing. Don't shy away from these opportunities! Use this as a way to inform your church family about the exciting things that God's been doing in the nations and in your life.
16. Write good newsletters and updates
Keeping people back home up-to-date is vital when you're on the mission field. Make sure that you find a good program and template to use so that you can write newsletters quickly and send them out to people even when you're in a hurry.
17. Use the bathroom anywhere
Let's just say that there might not be a toilet or toilet paper everywhere you go. Time to get creative!
18. Bathe yourself with baby wipes
There isn't always water...gotta clean yourself somehow!
19. Use social media to your advantage
Twitter, Instagram, Facebook, YouTube...these are useful for more than just keeping up with daily life back home. Use your social media as a way to let people know where you are and what God's doing.
20. Be conscious of what's going on in the world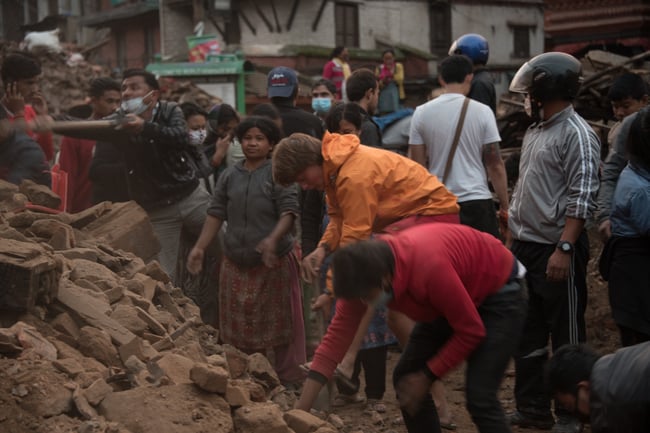 How can we affect the nations when we don't even know what's going on in them? Use your smartphone and download your favorite news app to be up-to-date with current events, pray for that nations regularly, read books about different countries and cultures. Immerse yourself in world events and you will find that your heart for the nations will only get bigger.
---
So there you have it: twenty skills that will help you prosper out on the mission field. Remember that it's always important to take time to prepare, gather the right equipment, and be flexible whenever you're out on outreach or on the mission field.
---