For most computer geeks this post will be old news, but if you're like most of the world, a little help on the computer can go a long way.
As full-time missionaries in YWAM we have the privilege and challenge of raising our own financial support. I couldn't tell you how many times I've overheard people say something like this, "Someone wants to donate $500 to me but they can't figure out how to get the money to me. What do I do???".
I strongly believe that as we trust God to provide finances it's our responsibility to do everything we can on our part. One aspect of that is making the donation process as easy as possible for anyone who would like to give to you. That means having as many options as possible for someone to be able to send you money. There are a handful of ways to receive donations and monthly support but I'm going to talk about what I believe is one of the easiest and most versatile, Paypal (don't have Paypal...? Get it now!). FYI: in most cases these options are not tax-deductible.
These buttons can be added to a blog, website, or sent as a link in an email. From here anyone in the world can send you money with a credit or debit card; they will just have to use an email address and create password for paypal in the process.
(Click the above link and follow the steps below)
Step 1: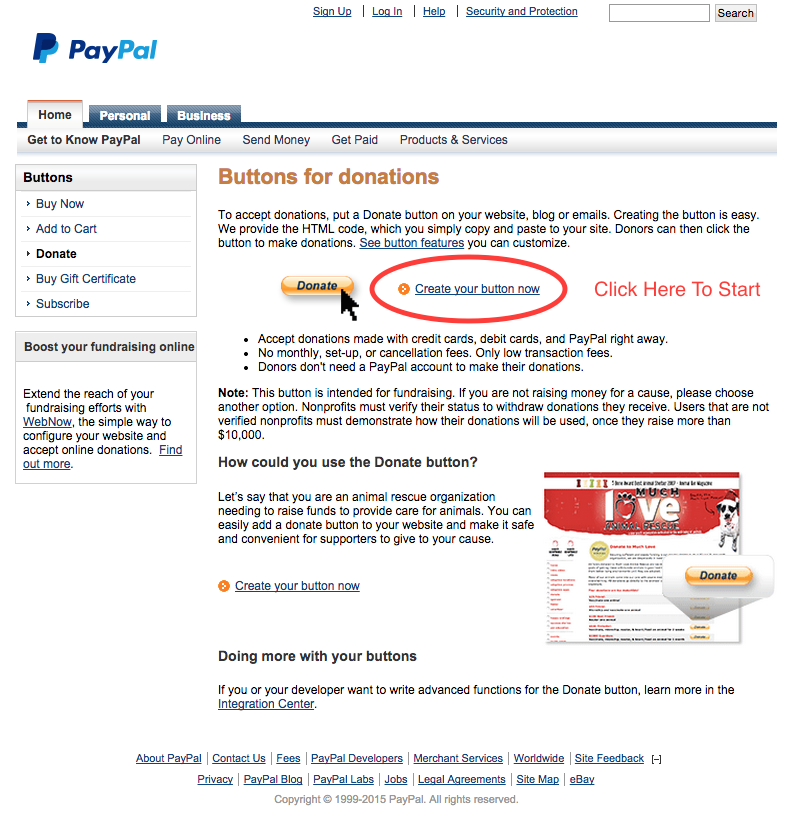 Step 2:


Step 3: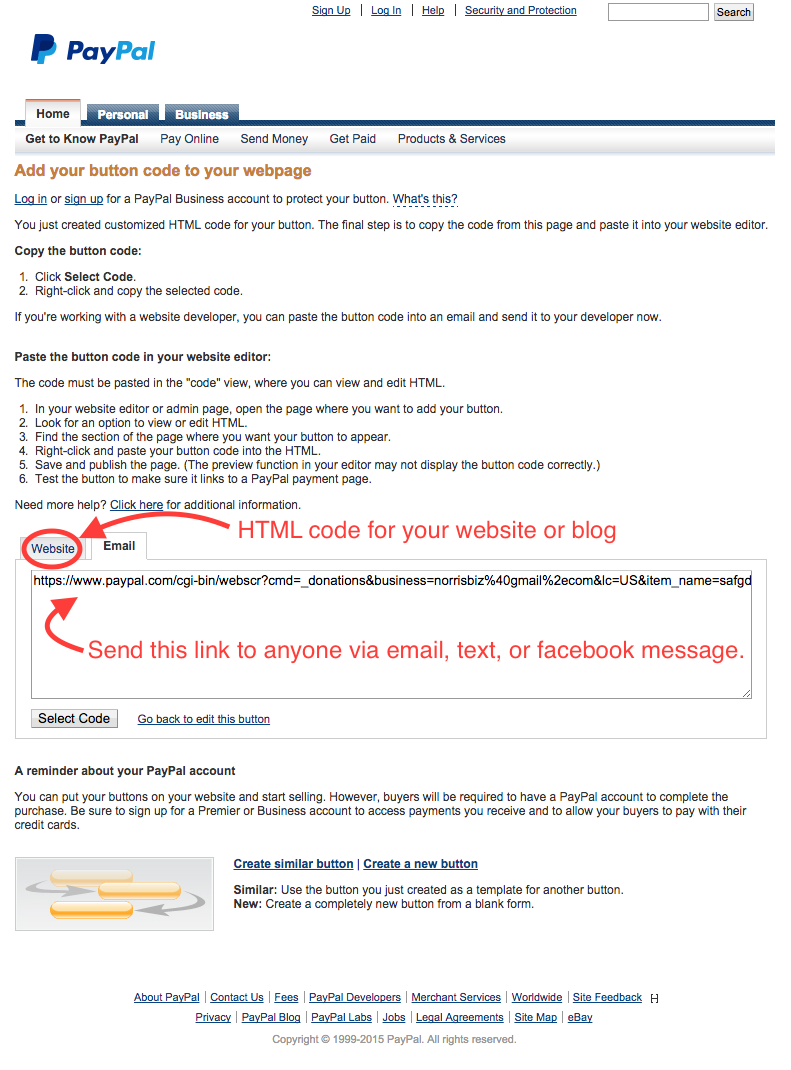 In just three simple steps you're now setup to be able to receive donations from almost anyone in the world!
Monthly partnering/support is also possible through PayPal "subscription" options. However with this option your monthly supporter will need to setup a PayPal account and you will need to use a blog or website with the generated HTML code. It's a little more work, but worth it in every way.
(Click the above link and follow the steps below)
Step 1: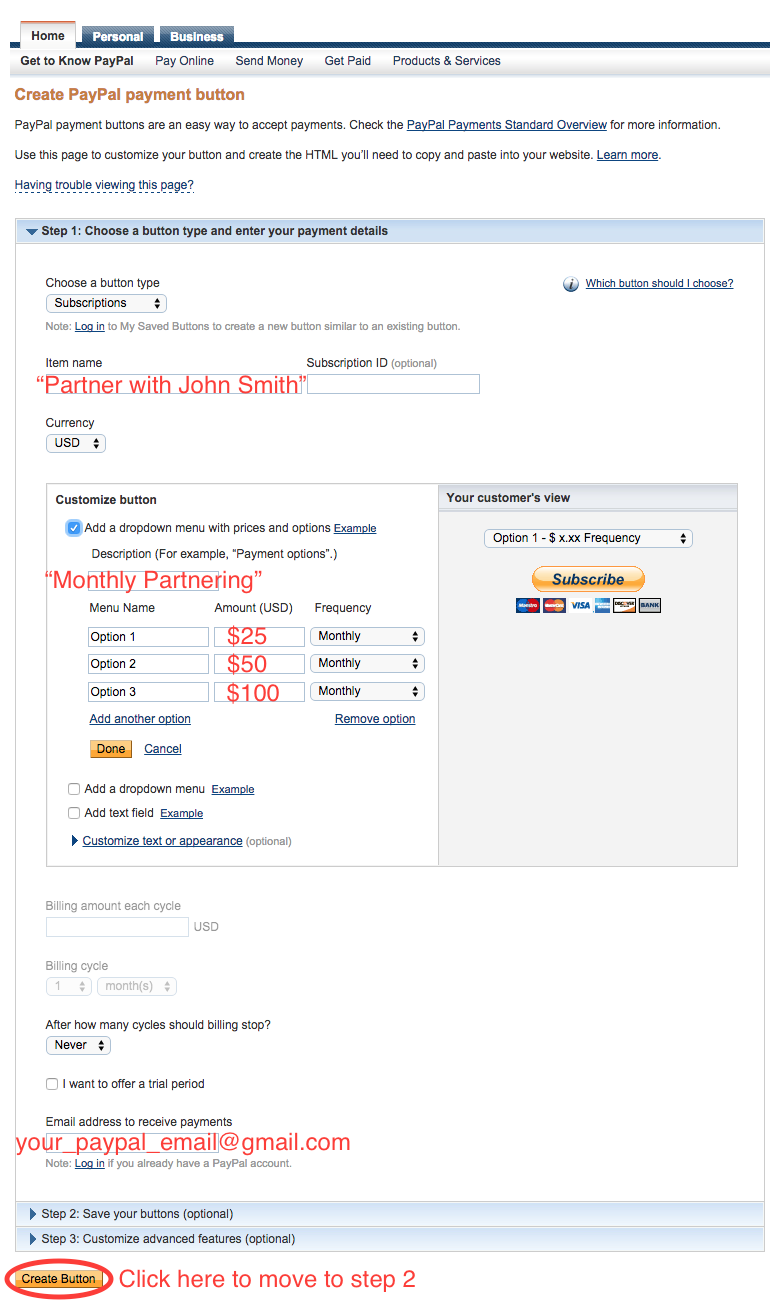 Step 2: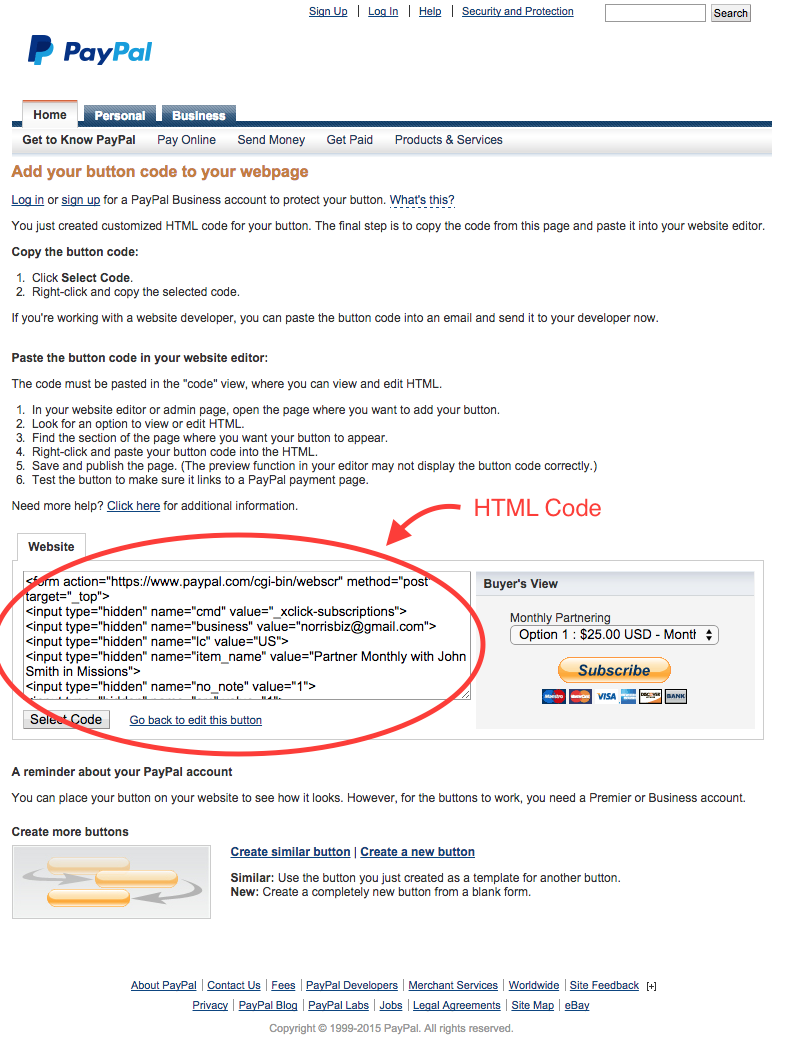 These are just a couple of the many options available for fundraising in YWAM. If they helped you, please share!
3 Ways to jump-start your YWAM DTS fundraising